As parents, we want to do everything possible to help our students succeed. Read below for suggestions about advocating for your student by communicating with your student's teacher.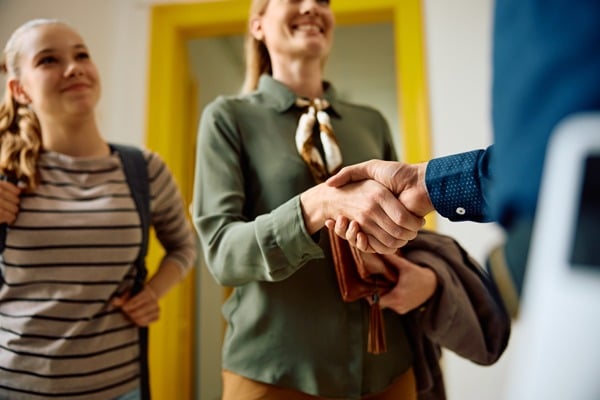 Set up a time to talk with your student's teacher at the beginning of the school year.
Be specific about how ADHD presents itself in your student. Every child is different, so it is important to advocate for your student's individual needs.
If your student has an accommodation plan, make sure the teacher has a copy and has reviewed the accommodations your student needs to be successful.
Share strategies that have worked at home or in the classroom with teachers they've worked with in the past.
Emphasize that students with ADHD are not lazy or unmotivated. It is not a behavior problem. They are working hard to pay attention and be successful.
Work with the teacher to make a communication plan for the year, and ask how you can support what is happening in the classroom at home.
* * * * *
---
Contact us to speak to a Groves Family Navigator who is well-versed in the curriculum, instruction, and extracurricular activities offered at Groves Academy and services at Groves Learning Center. They're knowledgeable about learning disabilities and attention and executive function disorders. They can provide guidance regarding our school, diagnostic evaluations, tutoring, speech-language services, and other resources.
Contact a Groves Family Navigator
---
NEVER MISS AN UPDATE
Don't forget to sign up for our news and blog updates in the blue box below- and follow us on social media.
LinkedIn | Facebook | YouTube | Twitter | Instagram
Share your news, success story, or meaningful moment about Groves through our online form.
© 2023 Groves Learning Organization. All rights reserved.