Groves Learning Organization believes that the community is stronger when it is comprised of students from varying socioeconomic backgrounds who benefit from and contribute to the Academy experience.
To fulfill this commitment, the school maintains a strong tuition assistance program that seeks to ensure that a Groves Academy education remains accessible to qualified students regardless of their economic circumstances.
We invite you to discover how Groves Academy can be affordable. Our team is eager to meet with you and discuss the opportunities that await your child here!
Questions? Please get in touch!
Contact our Admissions & Financial Aid Coordinator
For more information attend one of our Affording Groves Academy Events.
Register for the Webinar February 23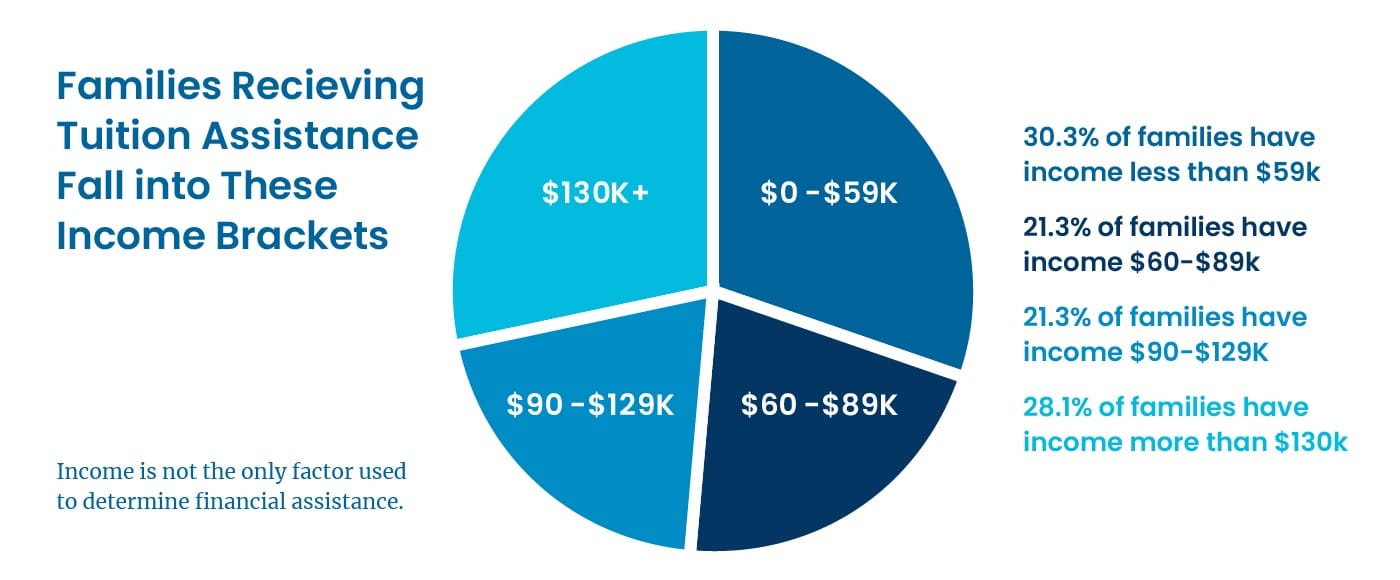 Annual Tuition
Tuition at Groves Academy for the 2023–2024 school year is $37,148 for all Lower School, Middle School, and Upper School students. The tuition fee at Groves Academy includes tuition, books, and testing. An additional technology fee ($350) is required. Optional expenses may include speech-language services, lunch fees, school and class trips and events, and after-school activities. Tuition may be paid in one, two, or ten equal installments.
Tuition Assistance
Tuition assistance packages are based on financial need. During the application process, our Admissions & Financial Aid Coordinator guides families. Families are required to re-apply every year as tuition assistance awards are recalculated each school year.