Groves Learning Organization is a 501 (c)(3) not-for-profit educational institution (tax ID number: 41-0979871) that relies on philanthropic support to continue to transform lives through education.
Financial Support
There are many ways to make a tax-deductible donation. We accept cash, check, or credit card. Your gift will go further if made via check or cash because credit card companies deduct fees from all transactions. If you wish to cover the cost of the credit card fees, please add the amount of the processing fee (3%) to the total gift.
Support the Ben Ruedisili Legacy Fund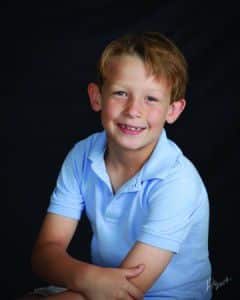 Ben was a student who fully embodied the mission of Groves Learning Organization. He was a friend to anyone who knew him. The Ben Ruedisili Legacy Fund was established to honor Ben's memory and make a difference in the lives of other students. Ben's family has requested that all memorial gifts be directed to the Groves Academy Scholarship Fund.
"The last year and a half at Groves Academy gave us back our son — his spark, confidence, swag, and joy."
-Ben's Mom
A donation in any amount can help make a difference in the life of a student who is struggling to learn. Will you help another student regain their spark by making a donation in honor of Ben? Please complete the form below to make a donation.
Give to the Annual Fund
Making a donation to the Groves Academy Annual Fund makes an immediate impact on our students, staff, families, and the broader community.
Why support the Groves Learning Organization Annual Fund?
The annual fund is an important part of our advancement program. Contributions to the annual fund are essential to the day-to-day operations of Groves Academy and are 100% tax-deductible for the donor. These funds help fill the gap in the operating budget that is not covered by tuition and other fees. They help to pay for everything that facilitates the teaching in the classrooms, like instructional materials and equipment, and facilities and utilities.
Why is donating to the Annual Fund important?
GLO's financial strength is dependent upon the participation of all donors. Your participation in the Annual Fund generates enthusiasm. It encourages others to join you in supporting GLO, and it is a key indicator to foundation and corporate donors that we have consistent support from those we serve, both past and present.
Join the Grandparents Club
Grandparents are a special part of our community. The Grandparents Club nurtures the relationship between our students and their grandparents by providing ongoing financial support to the Scholarship Fund at Groves Academy.
How to join the Grandparents Club
A minimum annual gift of $250 to the Scholarship Fund at Groves Academy enrolls you into the Grandparents Club. More than 30% of Groves Academy students receive tuition assistance. Your participation in the Grandparent's Club helps provide scholarship support to students who might not otherwise be able to attend Groves Academy.
Grandparents Club member benefits
Member benefits include invitations to Groves Academy events, special updates from Groves, and an opportunity to write a personal note to your grandchild which will be hand-delivered to their classroom.
For more information or to join please contact Ashley Gotreau at 952-915-4258 or [email protected].
Make Groves Learning Organization Part of Your Legacy
How to include Groves Learning Organization in your estate planning
Planned giving is a beautiful and generous way to leave a legacy of hope and ensure the Groves mission will continue in perpetuity.
Please consider naming Groves Learning Organization as a beneficiary in your will or living trust and also as a charitable beneficiary of a Charitable Remainder Trust that pays lifetime income to you or a loved one.
Donate assets such as IRAs, 401(k)s, and life insurance by naming Groves Learning Organization through the beneficiary designation of the contract. In addition, there are opportunities and tax benefits to consider for a charitable contribution and your IRA. Please check with your financial advisor about transferring distributions directly from your IRA to make a contribution.
Groves Learning Organization Tax ID Number: 41-0979871
For more information contact Becky Busselman at [email protected] or 952-915-4269.