About Groves Learning Organization®
Get to Know Us
Groves Learning Organization (GLO) is a nonprofit educational ecosystem that empowers each and every unique learner to discover their brilliance. GLO is a beacon of learning, illuminating the path to literacy for all students. We have a rich history of supporting bright students who struggle with learning disabilities and attention disorders, as well as promoting evidence-based literacy instruction for all.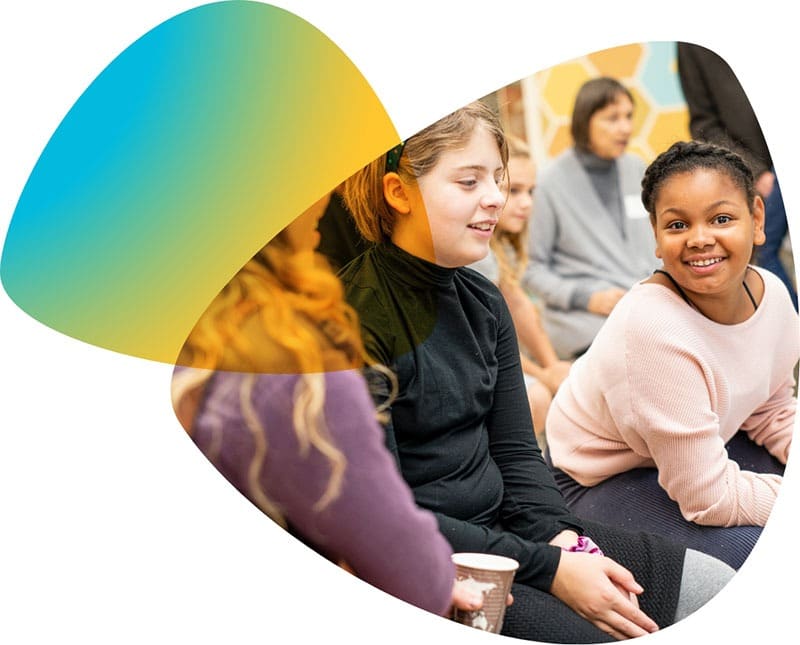 Why Choose Groves Learning Organization?
Groves Learning Organization is an educational ecosystem that empowers students to unleash their brilliance with expert literacy instruction for all. It is our mission to build confidence, success, and purpose through transformative learning experiences. We combine evidence-based learning with the art of teaching to make learning an inspiring experience for all students.
We began as a small school serving students who had the ability and passion to learn along with dyslexia, ADHD, or other executive functioning challenges. Our students gained the skills and confidence needed to shine in school through the use of best practices in the classroom—expert teachers, small class sizes, and a specialized curriculum.
We quickly established ourselves as a one-of-a-kind school for students who experience learning challenges. However, it became clear early on that the need for our unique approach to learning extended far beyond our walls. To light the path for students not attending our school, we expanded our offerings by creating Groves Learning Center.
"When I read with my son now he is fearless, and proud of his ability. The reading ability itself is incredible, but it has impacted him in a much bigger way. He is more confident, more compassionate, and more independent than ever before."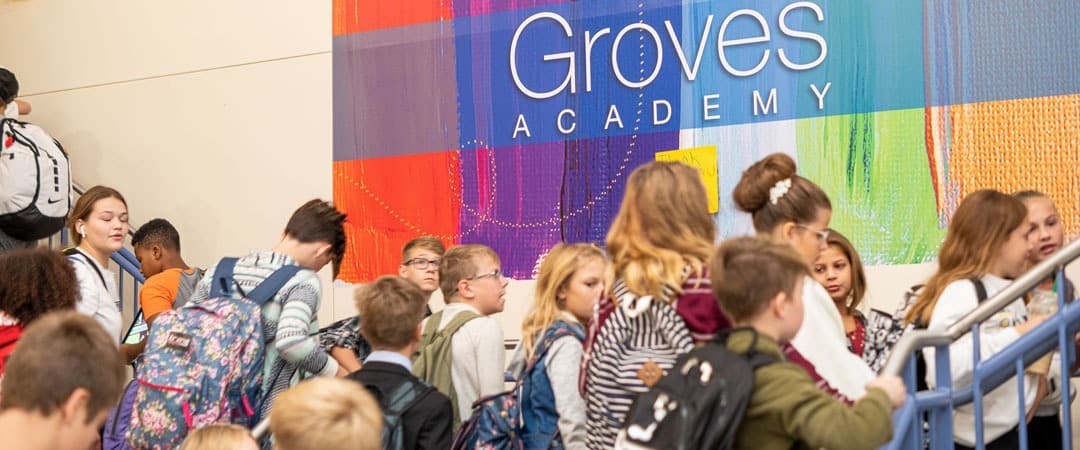 Groves Learning Center empowers Groves families and the community with services such as diagnostic evaluations, tutoring, speech-language therapy, and summer programs. We also offer community workshops for outside school staff and families that place a bright spotlight on improving the understanding of learning disabilities and attention disorders.
Our approach to learning is grounded in scientific research and backed by decades of proven academic results. This glowing success sparked us to become a catalyst for results-orientated systems change in literacy instruction. Groves Literacy Partnerships enable us to share the teaching methods used within Groves Academy with fellow educators so that all students learn to read. We work with teachers in partner schools to ensure all students in grades pre-K–3 receive literacy instruction based on the science of reading.
Groves Learning Organization is the only one of its kind in the region. We are passionate educators using researched methods to unleash the potential in students. Through Groves Learning Center, we support students with diagnostic assessments, tutoring, speech-language services, and summer programs. Together with our pre-K–3 partner schools, Groves Literacy Partnerships shares our evidence-based literacy instruction with fellow educators so all students learn to read by 3rd grade.
Talk to Us
We believe your student will be inspired by the people, programs, and services that make up Groves Learning Organization. We also hope we've sparked a reason within you to know us better by exploring our website, contacting us, or coming to visit.
Groves Learning Organization By The Numbers
2022–2023 Groves Academy Admissions
Total School Enrollment: 272
Lower School:   106

Middle School:  83

Upper School:   83
By the Numbers
Students:
More than 90% of Groves Academy first-year students (grades 2–8) saw impressive growth in Oral Reading Fluency.

70 new students began their Groves education experience and 47 students transitioned to 22 different schools (both private and public) to continue their journeys.

27 graduates are bound for their future next step.

Students received more than 5,400 hours of tutoring.

3,500 hours of speech and language therapy sessions completed.

574 diagnostic evaluations were performed.

252 students attended in-person Summer Programs.

20 students attending underserved Groves Literacy Partnerships schools received a no-cost comprehensive psychoeducational diagnostic evaluation from a Groves Learning Center Psychologist through our Psychoeducational Assessment for All (PAA) program.
Teachers:
12 Groves Literacy Coaches supported 505 classroom teachers at partner schools.

100% of the faculty studied more than 40 topics for hundreds of hours of professional development.

40 Groves tutors supported students both in-person and virtually.

58% of Groves teachers and literacy coaches have advanced degrees.

19 Groves teachers and literacy coaches have worked at Groves for 10 or more years.
Schools:
73 partner schools and 500+ classrooms served by Groves Literacy Partnerships.

More than 20 school presentations were made to potential GLP partner schools.

For the first time, GLP expanded its impact to deliver summer school to more than 300 students in three Minneapolis charter schools. This summer program has been specifically designed to help students with the highest need through literacy training and coaching of summer teaching staff.

3 of the GLP partner schools get PAA support for their students.
2022 Groves Gala
Every dollar raised at the gala helped provide financial aid for our students and helped close the literacy achievement gap with our partner schools.
430 attendees in downtown Minneapolis for the first in-person gala since 2019 

$768,000 raised to support scholarships and close the literacy achievement gap in our community with our partner schools

$176,000 in corporate sponsorship