Groves Academy®
Together We Learn
Groves Academy is a renowned place of learning where students who experience learning challenges are empowered to unleash their confidence and fuel their success. Our curriculum is designed to support students entering 1st–12th grades who have diverse learning styles and skill levels and who are capable but need a unique way to ignite their learning.
Groves Learning Center®
Together We Support
Groves Literacy Partnerships®
Together We Read
Our evidence-based approach to learning and literacy illuminates the way for students, so we've made it our mission to share these teaching methods with schools throughout the community. Over the course of a three-year Groves Literacy Partnership, we certify teachers as literacy instructors for students in Pre-K–3rd grade. Together, we partner with fellow educators to share our evidence-based literacy instruction so that all students learn to read.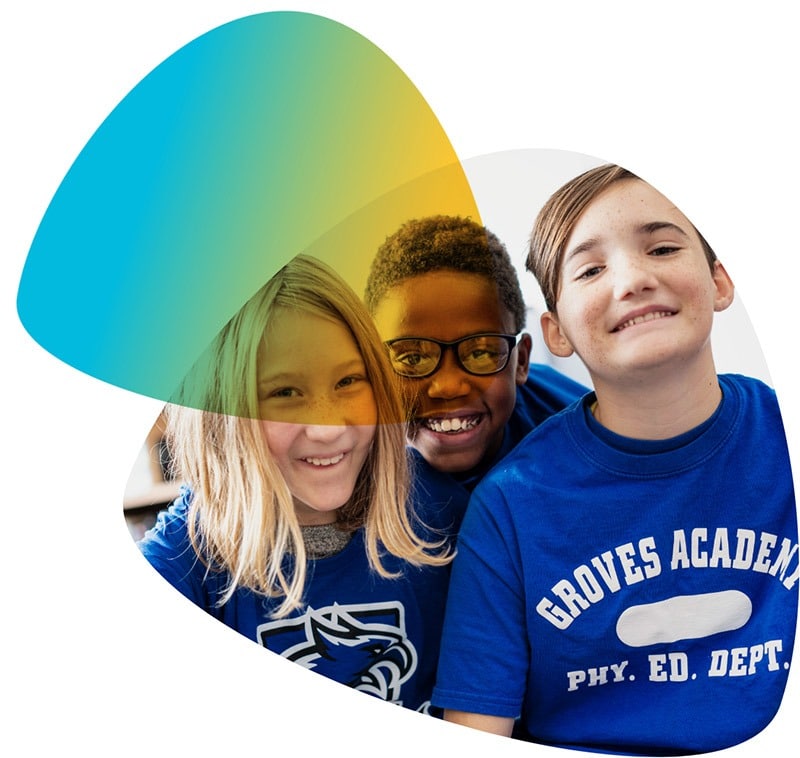 Together We Give
Groves Learning Organization depends on your generosity to continue to expand our mission to spark confidence, success, and purpose through transformative learning experiences. We are grateful to the individuals, families, and corporate sponsors that make this work possible. With your support, we are able to positively impact the lives of thousands of students each year. Will you help us achieve our vision to redefine the way our nation is taught, one student, one teacher, and one school at a time?