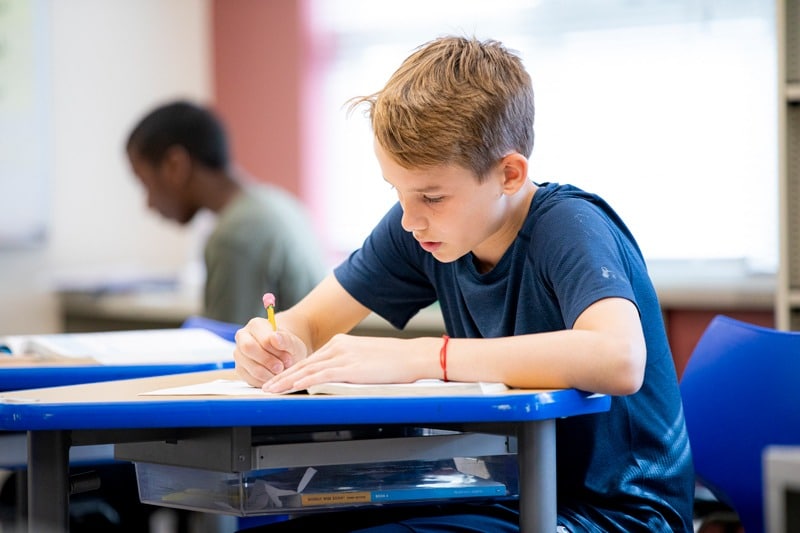 Have you had a conversation with your child's teacher about how your child engages with school? Whether needing more challenges through advanced placement or support for learning deficiencies, you will be the best advocate for your child's needs.
As you examine your child's educational journey, it is important to remember that there are many means of support available.
What is an Advocate?
By definition, an advocate is a person who actively supports or favors a cause. When we speak about being your child's advocate in education, it means that you are taking an active role in any support they may receive outside of what is conventionally offered by a school.
Your involvement may include researching educational plans, meeting with faculty, exploring alternative schooling, and so on. At first, the jargon and forms can be overwhelming, but many resources are available both in print and in-person to help navigate this process.
Resources can include:
School professionals
Your child's doctor
A litany of online tools
Specialized schools that can cater to your child's exact needs
Where to Begin
First and foremost, kudos to you for championing your own child. Intervention is key to helping your child succeed. Think of this first step as laying the groundwork for your child's new relationship with learning. You are modeling how they can and will become an advocate for themselves.
After your first conversations about what the teacher is seeing vs. what is needed for your child, it is essential to seek the input of a professional. Starting with their Primary Care Physician can be a great way to begin. If further examination is necessary, your PCP can guide you through the next steps.
Most schools offer evaluation paperwork. These forms are recorded over time and give the teacher time to write and reflect on what they are seeing. This data also helps if formal paperwork like a 504 Accommodation Plan or IEP (Individualized Education Plan) becomes needed.
Educational Resources
After an initial google search turns up hundreds of avenues, have a conversation with your child. Cluing them into the process will help them understand and may highlight areas where they feel they need the most support. This information can help narrow the field of supports to consider.  Also, talking with the school psychologist, your child's teachers, or even the principal will help to create an individual plan for your child.
Specialized Schools (Groves Academy)
Once clarity is reached on either a diagnosis or plan, remember there are schools that specialize in specific educational needs.
One such school is Groves Academy in Minnesota. Groves Academy is the leading school in the Midwest for students who have learning disabilities and attention disorders. The school is part of Groves Learning Organization (GLO), with 50 years of expertise in literacy instruction, education, and advocacy. Groves is a beacon for students who want to learn but are challenged with a learning disability or attention disorder that affects academic achievement.
Conclusion
As a parent, it can be intimidating and overwhelming to face the unknown world of learning differences, but you are not alone. Help is available. Being your child's advocate will improve their overall experience with school and learning. Advocating for them as students will empower them, leading them to advocate for themselves.
---
NEVER MISS AN UPDATE