Groves Literacy Partnerships (GLP)® works to help all students shine brightly through evidence-based literacy instruction.
Groves Literacy Partnerships (GLP) shares the literacy instruction, developed from years of successfully teaching struggling readers attending Groves Academy, with general education teachers and schools in our community. The Groves Literacy Framework® is based on the Science of Reading. This explicit, systematic, multi-modal approach to literacy instruction empowers all K-3 students to become stronger readers from the very beginning and can help them throughout their lives.
1. Literacy Coaches Offer Support and Develop Partnerships with Teachers
Unlike traditional professional development offerings, these partnerships are based on personal relationships and support for teachers from Groves Literacy Coaches who partner over the course of an entire school year. Research has found that teachers can successfully apply 85-90% of new teaching methods when supported by professional coaching versus 10% using traditional professional development alone.
Teachers receive 30 minutes of weekly face-to-face classroom coaching, lesson modeling and co-teaching, assistance with assessments to track student progress and inform instructional decisions, and ongoing professional development. The coach-teacher relationship is designed to develop fidelity of instruction and support each teacher's personal development as a literacy instructor.
"If you have to put someone on a pedestal, put teachers. They are society's heroes."- Guy Kawasaki
2. GLP's Proven Results
Groves Literacy Partner schools are closing the gap. Our most recent 2021-22 Literacy Risk Assessment data shows the program's impact in helping partner school teachers close the literacy gap for their students. One in three readers who tested in the high-risk category in fall 2021 for grade-level reading fluency was no longer high risk by the end of the school year. 42% of first-grade students tested as high risk in the fall; only 25% were still high risk in the spring.
3. GLP Framework and Curriculum Offer Teacher-Friendly Design
There are differing approaches to literacy instruction used today across the country. Unfortunately, some of these approaches have little or no data to support their effectiveness. GLP supports teachers in their classrooms to effectively teach their students how to read and spell.
The Groves Literacy Method™ curriculum and Groves Literacy Framework® are based on the Science of Reading and rooted in decades of literacy and brain research. Teachers working in schools that establish literacy partnerships with Groves are trained in proven, evidence-based methods for sparking reading and spelling skills.
4. Our Nation's Literacy Crisis is Growing
As the pandemic continues to impose ever-changing obstacles on teachers, students, and families, particularly concerning teaching reading and developing literacy skills, the need for our GLP program continues to grow. The recent New York Times article It's 'Alarming': Children Are Severely Behind in Reading calls out the pandemic's impact on our nation's literacy crisis, offering that the fallout from the pandemic is just being felt. "We're in new territory," educators say. Read more in the GLO blog post Groves Supports Twin Cities Area Teachers Amid Growing Literacy Crisis.
5. Local Expertise
Keep it local! After conducting a national search for expert literacy instruction, one of GLP's partner organizations was pleasantly surprised to find Groves, and the expertise we provide, right here in Minnesota.
GLP is part of Groves Learning Organization, based in St. Louis Park, providing educational expertise to Twin Cities communities through Groves Academy for fifty years. GLP is sharing this literacy expertise to help schools in Minnesota and beyond address the challenges of persistent achievement gaps and, more recently, Covid learning loss.
One silver lining of the pandemic is that GLP innovated and developed a robust distance-coaching model. Currently, teachers and schools in Greater Minnesota are accessing partnerships, and with this capability, schools anywhere can receive the coaching they need to support their students.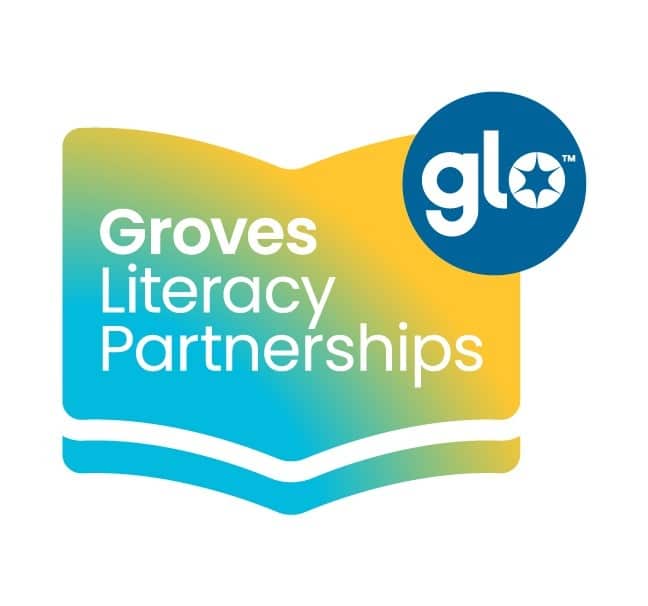 ---
Groves Literacy Partnerships is so proud to be working together with 64 schools in the greater Twin Cities area, cutting across all demographics, and serving over 8,000 K-3rd grade students just this year, delivering powerful reading and literacy instruction.
Learn more about becoming a Groves Literacy Partner.
Request information about Pre-K–3rd-grade Literacy Partnerships.
---
NEVER MISS AN UPDATE
Don't forget to sign up for our news and blog updates in the purple box below- and follow us on social media.
LinkedIn | Facebook | YouTube | Twitter | Instagram
Share your news, success story, or meaningful moment about Groves through our online form.