Interview with alum Collin Hamilton
How long were you at Groves Academy and what were a few key things you learned at Groves?
I was at Groves for 3 years, from 2nd grade until 5th grade. I'm a classic dyslexic, so the key things I learned at Groves were reading and writing basics. When I got to Groves in 2nd grade I didn't know all the ABC's and I was not able to write 0-21 correctly.
What did you do after Groves?
In fifth grade I moved to the Eden Prairie School District for two years and was pulled out for special help. In 8th grade I moved to California where I was still pulled out for assistance until the end of 9th grade and after that I was able to get average grades. I also got extra time on the SAT's and AP tests.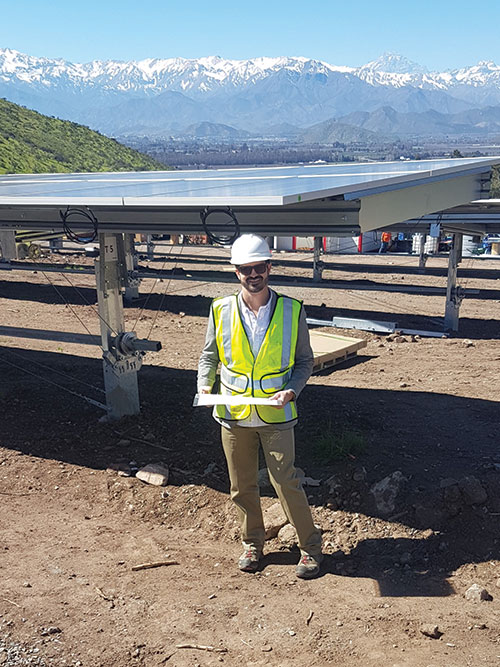 I graduated from Cal Poly San Luis Obispo with an Industrial Engineering degree and took a job with Chevron in their renewables group, I now own a solar development company in Santiago, Chile that has projects in Chile, Argentina and Colombia. I am fluent in Spanish.
How did your time spent at Groves prepare you for your next steps?
Groves gave me the tools to compete with other kids. Even if it took me longer and I didn't get as good of grades, I could compete. It also gave me the confidence I needed to understand that I was not dumb but just needed to figure out how I learned. I learned to focus on the strengths I had and spend extra time in my weak areas.
What is your favorite memory of Groves?
I think my favorite memory is playing at recess. I would assume that's normal as that's what kids care about the most. I particularly liked tether ball (which I noticed was not there when I was back) and also four square.
Why do you think Groves is an important asset to the Twin Cities community?
I truly believe that I would not be where I am today had I not gone to Groves and had not been given the confidence to get out there to try and try again. I feel that every major city should have a school like Groves so that the learning disabled of that city can get the education they need to support the economy.
What would you tell a student who was new to Groves about the school?
This is a safe and fun place for you to learn to take pride in each of your small achievements, a castle isn't built in a day. Focus on your strengths and work extra hard on your weaknesses. Learn to work hard and anything is possible!
Anything else you would like to share with the Groves Academy community?
Life is a marathon, not a sprint. We may start off slower but if we keep working we can surpass even our highest expectations. I truly believe the most difficult thing in life is knowing what you want, not achieving it.