Otto Bremer Trust Awards Groves $50,000
SAINT PAUL, February 10, 2022 — The Otto Bremer Trust has awarded $15,643,960 in grants and program-related investments (PRIs) as part of its most recent grantmaking cycle.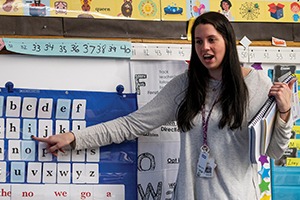 The Otto Bremer Trust awarded Groves $50,000 to support Groves Learning Organization's efforts to advance student literacy by third grade through teacher training and reading assistance to low-income students in Twin Cities elementary schools.
Groves Literacy Partnerships® is funded primarily through philanthropy. Through our community outreach efforts, as a center for literacy instruction and education, we empower the lives of thousands of people each year.
The full press release from Otto Bremer Trust is available on their website.
---
NEVER MISS AN UPDATE
Don't forget to sign up for our news and blog updates in the purple box below- and follow us on social media.
LinkedIn | Facebook | YouTube | Twitter | Instagram
Share your news, success story, or meaningful moment about Groves through our online form.