St. Louis Park School Has Served Children With Learning Disabilities For Half A Century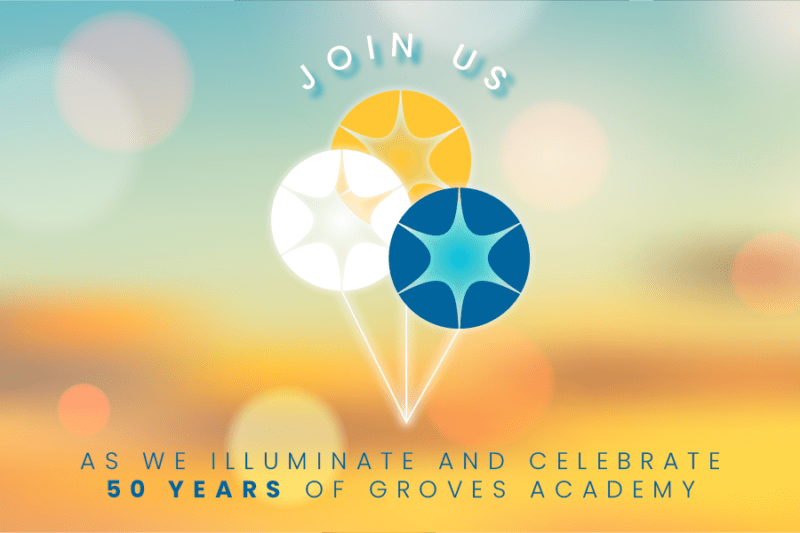 MINNEAPOLIS, Minn. (September 8, 2022) — Groves Academy will mark 50 years of educating children with learning disabilities such as ADHD and Dyslexia in September of 2022. What started with 28 students has now served thousands of students in the Minneapolis metro area and beyond. To commemorate all the school has done, St. Louis Park Mayor Jake Spano will declare September 8th as "Groves Academy Day," cementing the school's remarkable legacy in the city and surrounding areas. 
"Fifty years of providing transformative learning experiences for children is worth celebrating!," Groves Academy Head of School, Kim Peeples, said. "'Never doubt that a small group of thoughtful and committed individuals can change the world, indeed its the only thing that ever has.' This quote by Margaret Mead captures the origin story of Groves so well. Our board, teachers past and present, alumni and their families are committed to our mission now more than ever before." 
Groves Academy first opened its doors on September 6, 1972. Founded by a group of 15 parents, educators and physicians, the mission was to provide a facility for children who were unable to learn within a typical educational environment. Since then, Groves Academy, which is the brick-and-mortar prong of Groves Learning Organization, has achieved this goal for 1-12 grade students. 
In the years since it opened, Groves has shown that an evidence-based literacy curriculum can empower students to gain the skills and confidence they need to achieve lasting success. Additionally, this type of teaching and learning style has shown increased results for students without learning disabilities, as well. Out of that proof has come Groves Literacy Partnerships, which this year alone will take Groves' proven curriculum into 74 other schools in Minnesota, and Groves Learning Center, which offers diagnostic testing, tutoring, speech-language therapy and summer academic programs.
"This celebration is about more than just the thousands of students that have come through Groves' doors," said G. Bryan Fleming, GLO President. "The fact that our school has been impacting our community for 50 years now proves what our founders knew to be true all along: the world needs these children. They have always had great promise and potential to shine, and the creative ability to move our society forward. They just needed an experience that leveraged their strengths. Groves' longevity is a testament to the success of that student-centered experience." 
About Groves Learning Organization 
Groves Learning Organization (GLO) is a nonprofit educational ecosystem that empowers each and every unique learner to discover their brilliance. GLO is a beacon of learning, illuminating the path to literacy for all students. GLO has a rich history of supporting bright students who struggle with learning disabilities and attention disorders, as well as promoting evidence-based literacy instruction for all.