The purpose of a learning diagnostic assessment is to identify a student's learning style and diagnose any learning disabilities that may be impeding their progress. The findings often lead to interventions that empower students to succeed in the classroom.
At Groves Academy, we provide individualized assessments tailored to the individual. Instead of relying on a standard battery of tests, our psychologists administer the tests they deem most appropriate. Groves Academy psychologists draw upon their experience and observations to tailor the tests through the process to best suit the situation.
Our psychologists begin the learning diagnostic assessment testing with an expansive view, looking at macro-level behavior. Then, as the assessment progresses, the tests zero in on specific areas.
This à la carte testing method gives our psychologists the ability to identify a wide range of potential learning disorders, including ADHD, ADD, dyslexia, dyscalculia and dysgraphia, and better find occasions of overlapping learning disorders.
The Advantages of Learning Diagnostic Assessment at Groves Academy
As discussed, Groves Academy creates a unique learning diagnostic assessment process for each student. Individualized testing for each student is highly beneficial at getting detailed, and in our experience, accurate findings.
Not all assessment providers can customize their testing choices. Public schools, for example, are limited by state-imposed regulations and requirements. Additionally, many schools operate with outdated definitions of learning disabilities.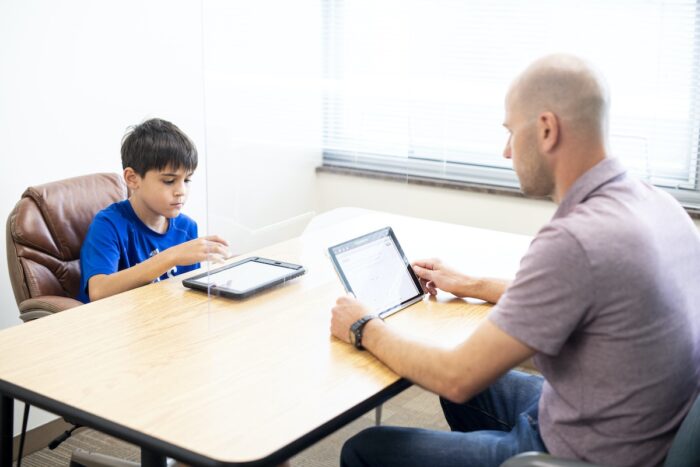 Groves Academy uses the most current available definitions of learning disabilities, as published in the Diagnostic and Statistical Manual of Mental Disorders, 5th Edition: (DSM-5) by the American Psychiatric Association. DSM–5 is the standard classification of mental disorders used by mental health professionals in the United States.
In addition to using DSM-5 definitions, Groves Academy isn't subject to the same learning diagnostic assessment guidelines imposed on public schools. This freedom from mandates is what gives our psychologists greater testing flexibility. However, Groves Academy does adhere to all policies and regulations set forth by the Minnesota Board of Psychology.
Beyond our individualized testing flexibility, Groves Academy benefits parents seeking learning diagnostic assessments for their students in other ways.
As a preeminent supporter of students with learning disabilities, Groves Academy meets with, assesses and interacts with a larger number of students than just about anyone else in the area. What's more, we often get to monitor and support many of these students' progress through our school or the Learning Center at Groves Academy. This extensive sampling of students with learning disabilities and a prolonged view of their learning gives us more profound insights that help identify challenges and propose effective interventions.
When Should a Child Receive a Learning Diagnostic Assessment?
We can provide a learning diagnostic assessment as early as preschool. That said, Groves Academy advises parents to wait if possible until the end of the first quarter of kindergarten. Waiting until kindergarten is underway, provides our psychologists with more insights about the student. However, any evaluation that takes place before the first grade will not include a learning disability diagnosis. We can only provide a learning disability diagnosis once a student has reached first grade.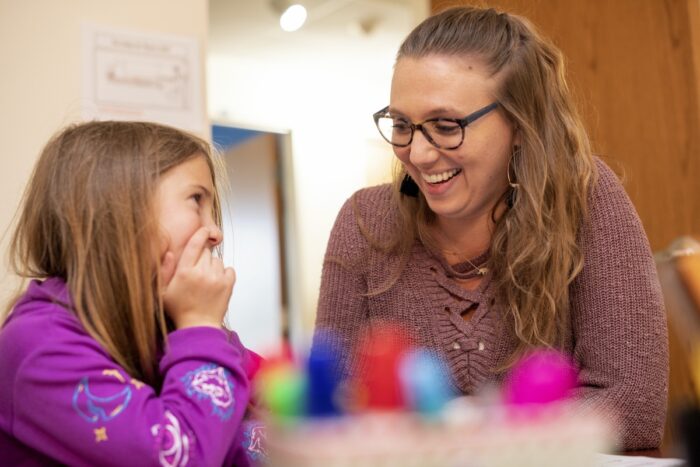 So, should you wait until your student is in first grade to get an assessment? We always suggest early intervention for a student's best long term learning performance and mental well-being. That said, the long term difference between having a student undergo an assessment in kindergarten versus the first grade is negligible. We do advise parents to seek an assessment well before the third or fourth grade. In short, assess early, but perhaps, not immediately upon enrolling in preschool.
What Does a Learning Diagnostic Assessment Look Like?
The learning diagnostic assessment is a one-day process. It's a comprehensive experience that explores many aspects of the student's behavior, executive functions and learning style.
Parents can expect to begin the day with a 45-minute meeting with a Groves Academy psychologist. After which the psychologist will assess the student. These tests require four to six hours. The exact amount of time depends on the student's performance and which tests the psychologist deems necessary.
Upon completing the testing, the psychologist will author a report documenting all findings and supplying a diagnosis (if applicable). Any diagnosis also includes a highly detailed "game plan" of recommended interventions to support the student's learning.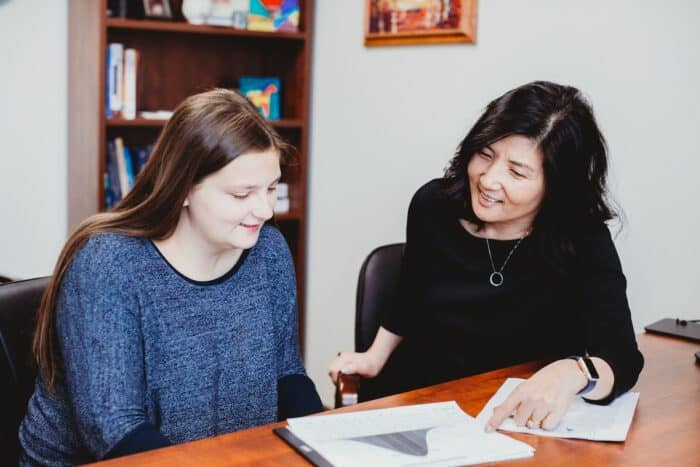 There Are Differences When It Comes to Learning Diagnostic Assessment
Groves Academy is a recognized leader in learning diagnostic assessment. Our staff of psychologists continues to grow so we can further support the learning needs of students.
Whether you choose Groves Academy because of our reputation, breadth of testing options, experience working with kids during and after assessments, or our application of the latest DSM-5 definitions, you can count on a learning diagnostic assessment that is comprehensive and accurate. As discussed, we encourage all parents to seek an assessment when their child is ready for learning support. It's never too soon to empower a student.
Groves Academy assists students with learning disabilities and challenges to thrive and be their best selves. We help students manage and appreciate their learning style using the best available testing, evaluations, interventions, curriculum, support and practices. From our school to the Learning Center at Groves Academy, we support students who experience learning challenges.