Individualized services are more essential than ever and families in our community continue to look to Groves to receive virtual support with their at-home learners. The Groves Learning Center team is committed to providing the high-quality individualized services that students and their families have come to expect, and COVID-19 has provided an even greater opportunity for our experts to meet the needs of our community.
Diagnostic evaluations have always been the cornerstone of understanding the needs of a struggling learner.
COVID-19 and virtual learning have changed and deepened our conversations with parents and guardians. Because many parents and guardians are taking on a new role in supporting the education of their child, they are seeing challenges that may have been previously undetected in a classroom. Our psychologists continue to dedicate themselves to families embarking on a journey to understand their struggling learner, and all face-to-face diagnostic evaluations restarted in April.
"Thank you for your tireless support, abundant knowledge, and your dedication to your careers. You are providing light in what has been a dark and gloomy tunnel. Groves is changing our lives. We hoped it would be possible but it is amazing to see it!"

-Learning Center Family
COVID-19 Positions Virtual One-to-One Tutoring to Expand Reach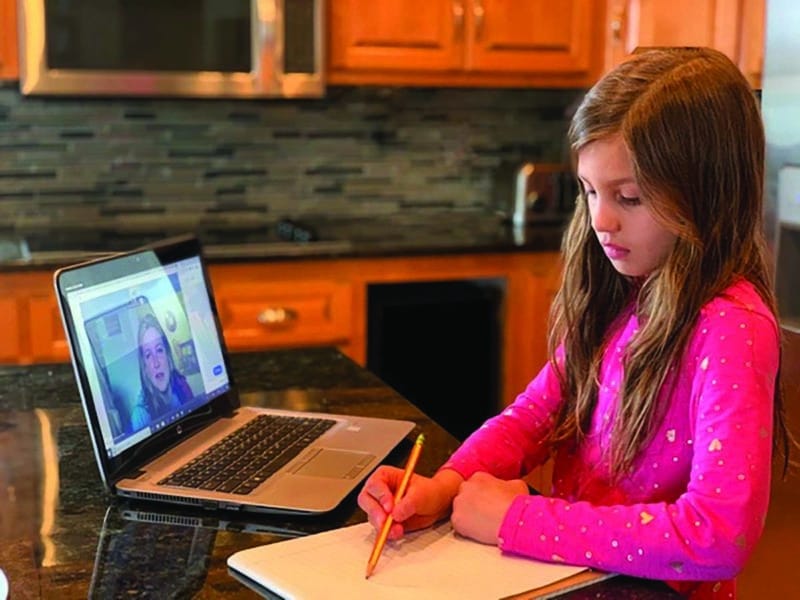 One of the effects of COVID-19 is that families are feverishly seeking 1:1 tutoring support to supplement their virtual or hybrid school experience. We can see that individualized remediation in reading, writing, and study skills support will continue to be part of the fabric of education for all learners. This can be especially beneficial for students who experience learning challenges and disabilities, and who may not be getting the same type of services in their new virtual or hybrid school experience.
In Spring 2020, Kristina Schatz, Tutor and Summer Programs Director, moved quickly to gather materials and tools, and to provide the training essential to set up not only the tutors but their students for success. Groves curriculum and literacy experts Ellen Engstrom, Jean Hayward, and Katharine Campbell shared best practices and tips and tricks from the field. Listening sessions were held with the 32 Learning Center tutors to learn from them what was working and what additional support was needed. The tutors' creative thinking, and ability to adapt their routines, has led parents and students to share stories of progress and success as they navigate the new world of virtual learning.
The COVID-19 crisis has positioned Groves to now offer individualized tutoring via Zoom for students, regardless of where they live. Often it is a challenge for a family living outside the metro area to find a tutor that specializes in learning disabilities. As we embark on the 2020-2021 school year, families will have the option to resume in-person tutoring, or continue with the virtual sessions. Regardless of the choice made, all students will receive the support needed to be successful in the classroom and beyond.
"We are here and we want to ensure each student is taken care of."
Tutors and Students See Results
Many families who were tentative about moving from in-person to virtual tutoring are now reporting that they continue to see progress with their child, and are interested in continuing with the virtual sessions as long as the current stay-at-home guidelines are in place.
More than ever Kristina is hearing parents express worry about their child's ability to keep up or make progress in a virtual learning environment. She shares, "If we can take one worry off our families' plates, that is what we want to do. We are here and we want to ensure each student is taken care of."
The Groves Speech-Language Therapy Team
In order to create therapy plans to best fit each student's needs, the Groves team researched evidence-based and best practices for teletherapy. The team is grateful to continue supporting students and families during a time where they may need structure and support more than before and are seeing continued progress and growth. Similar to tutoring, the Speech-Language therapists are working with each family to offer continued virtual services or an in-person experience.
The Groves 2020 Summer Programs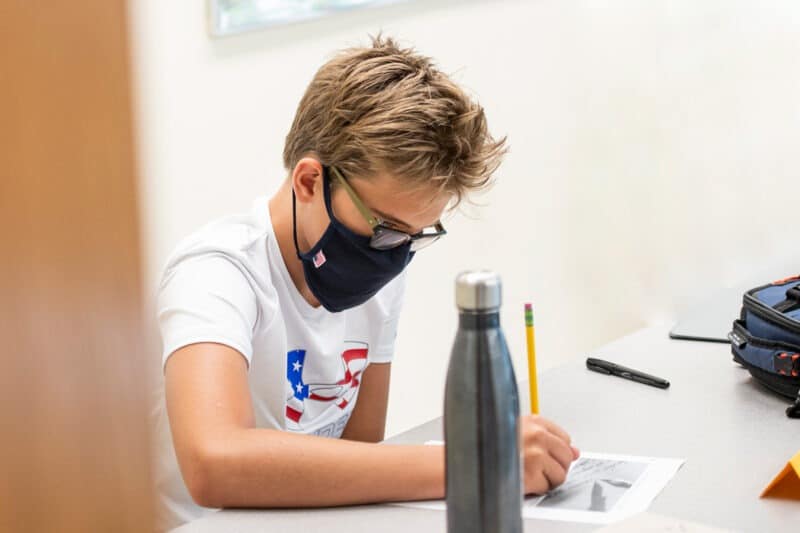 The success of the Groves 2020 Summer Programs set the stage for the 2020-2021 school year at Groves where our students are learning in person! Summer programs successfully concluded on August 7th after four weeks of in-person classroom instruction with more than 120 students in grades 2-11 and our first ever four-week virtual parent course focused on ADHD. The Groves safety team created a Groves Summer Safety Plan which allowed for a safe, engaging, and transformative learning experience this summer. For all of our students who joined us this summer, this learning opportunity at Groves was their first in-person classroom experience since March when schools across Minnesota moved to virtual learning.
Do you have a struggling learner?
Groves prides itself on helping to create an individualized plan to serve your unique student.
Please contact us. We are ready to answer all your questions. Email at learningcenter@grovesacademy.org to start a conversation!
---
NEVER MISS AN UPDATE
Don't forget to sign up for our news and blog updates in the purple box below- and follow us on social media so you don't miss a thing. 
LinkedIn | Facebook | YouTube | Twitter | Instagram
Share your news, success story, or meaningful moment about Groves. Click here.