The Groves Learning Organization™ Story
On a bright September morning in 1972, a passionate group of parents gathered around U.S. Senator Hubert Humphrey near the front doors of an old school building located at 2000 Hopkins Crossroads in Minnetonka. Senator Humphrey proceeded to cut the ribbon in a dedication ceremony for the new Groves Learning Center, which was opening that day with an enrollment of 21 students. This day marked the culmination of a years-long effort from several visionary families to open a school in Minnesota that would light the path for students with learning disabilities and attention disorders to succeed academically.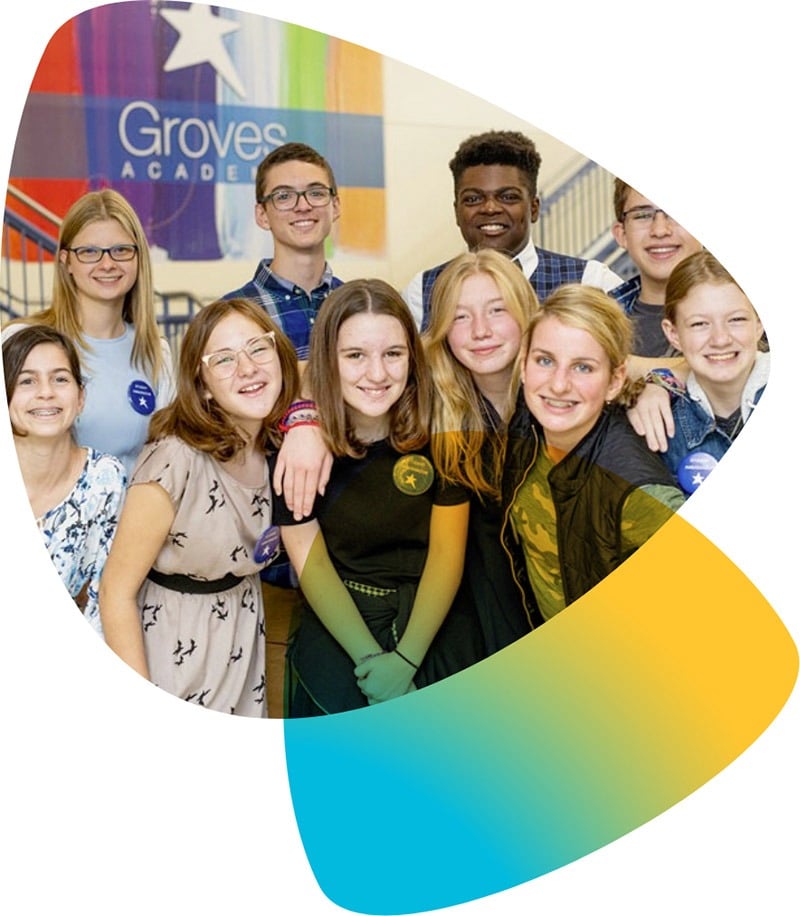 Milestones in Our History
1972
Dedication of the Groves Learning Center (the original name of the school), located at 2000 Hopkins Crossroads in Minnetonka. Enrollment was 21 students.
1982
Groves Learning Center relocated to the former Ethel Baston School in St. Louis Park, located at 3200 Highway 100 South. Enrollment was 115 students.
1995
Our school was renamed Groves Academy®.
2015
Groves Learning Center™ opens to provide services to the community, including diagnostic assessments, tutoring, speech-language therapy, and summer programs. Our school enrollment reaches 250 students.
2016
Groves Literacy Partnerships® is established to share the evidence-based teaching methods from our school to advance literacy instruction for all students with other teachers and schools.
2018
Groves Literacy Partnerships begins to write our curriculum for partner school use, called Groves Method™.
2020
Serving 6,000+ students across our divisions: Groves Academy, Groves Learning Center, and Groves Literacy Partnerships.
2021
Groves Learning Organization (GLO) is launched to represent our full ecosystem of educational resources designed to help all students unleash their brilliance.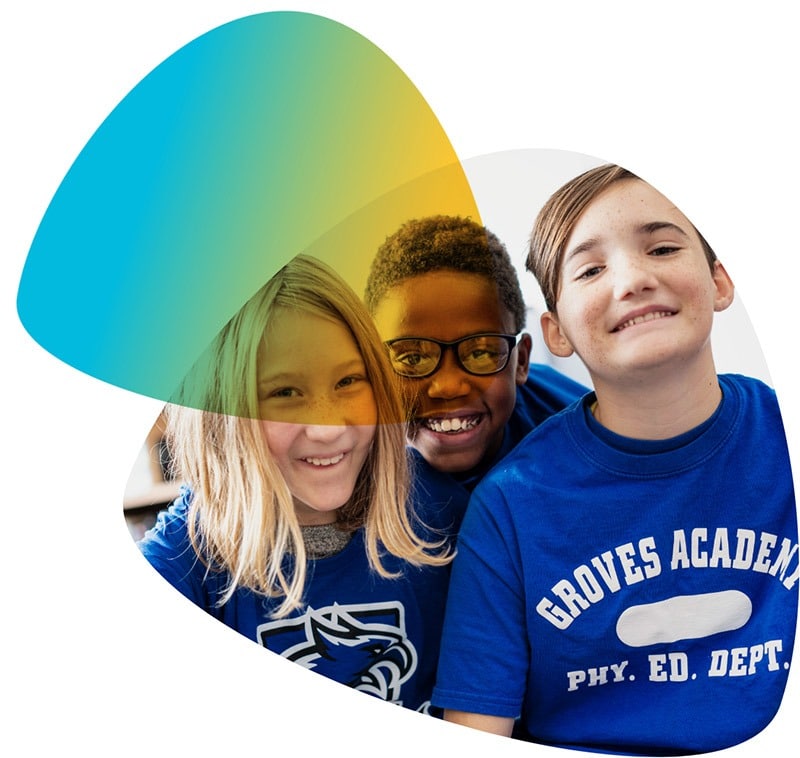 Together We Give
Groves Learning Organization depends on your generosity to continue to expand our mission to spark confidence, success, and purpose through transformative learning experiences. We are grateful to the individuals, families, and corporate sponsors that make this work possible. With your support, we are able to positively impact the lives of thousands of students each year. Will you help us achieve our vision to redefine the way our nation is taught, one student, one teacher, and one school at a time?